Calgary's Harmony District Chinese New Year Meeting
By Shirley Kwan, Calgary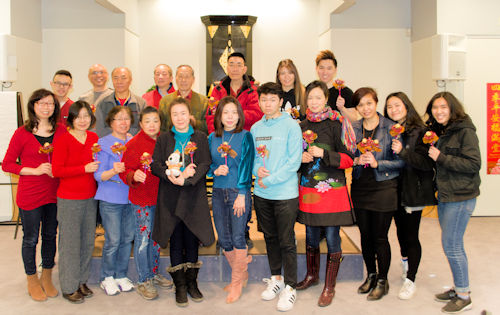 Calgary's Harmony District Chinese New Year meeting

In this Year of Brilliant Achievement in the New Era of Worldwide Kosen-rufu, Harmony District determined to celebrate Chinese New Year at SGI Calgary Centre in a different way. With an aim to expand dialogue of sincerity and encouragement in the Calgary Chinese Community we decided to hold an introductory seminar on Nichiren Buddhism.
Weeks beforehand, we delivered invitations to our family, friends and through the community bulletin.
After lots of planning and preparation, we held our very first introductory seminar on "Empowerment and Nichiren Buddhism" on February 25. We explained the basics of SGI Buddhism, enhanced by a video showing a great experience in using the practice. The meeting was filled with tremendous joy and energy with 22 participants including six guests.
One guest was surprised to meet her relative who is a practitioner at the meeting. During a potluck, members and guests took great opportunity to connect with each other. With all our united prayers, it turned out to be a great success.
As quoted in the Lotus Sutra, "If one of these good men or good women in the time after I have passed into extinction is able to secretly expound the Lotus Sutra to one person, even one phrase of it, then you should know that he or she is the envoy of the thus come one. He has been dispatched by the thus come one and carries out the thus come one's work. And how much more so those who in the midst of the great assembly broadly expound the sutra for others!" (The Lotus Sutra and Its Opening and Closing Sutras, p.200)
Every single member in our district had truly fulfilled their precious mission as a Bodhisattva of the Earth in that meeting.