Change Your Karma, Build Your Fortune!
By Jeff Deeprose, Montreal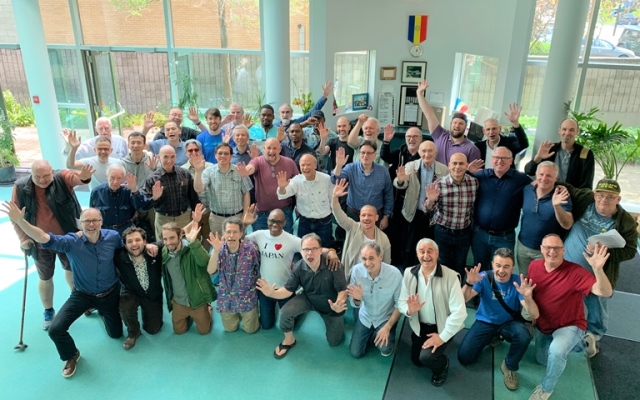 Montreal's men's meeting

The men's group of Quebec Region held a week-long activity from June 3-9 in Montreal and Quebec City. Ian Mattinson, SGI Canada's Men's Leader, visited for the week, creating new friendships and rekindling old friendships with a cross-section of members and guests. Glenn Turner, Eastern Region Coordinator joined the activities half-way through the week.
On Saturday, June 8, the Montreal men's group held a day-long conference under the theme "Transformons notre karma et accumulons de la bonne fortune!" (Change Your Karma, Build Your Fortune!)
Presentations and many small group discussions were the order of the day. The heart-to-heart exchanges were clearly important reminders of the tremendous power of our practice and community. There were two main messages that arose from these discussions. The first, is that we are beginning a new era in Canadian kosen-rufu. Ian said that it is like the train is just leaving the station, gathering momentum; so now is a crucial time to set the vision and direction for the coming years. The second message, was that a key component for the growth of the men's group lies in strengthening the Ojokai behind the scenes activity in which the men take responsibility for the care of our centres and all who attend events there.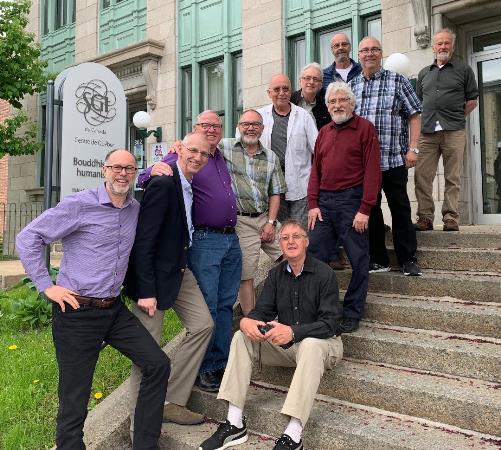 Quebec's men's meeting

Ian, Glenn and Quebec Region Coordinator Jeff Deeprose, then travelled to Quebec City for a dynamic meeting on the morning of Sunday, June 9. Discussion were based on the theme of Dialogue. The same messages, of a new start and the importance of Ojokai arose there.
This was the first local post-Caledon gathering of the Quebec men and there was a clear appetite to do it again, soon!