Prairie Region Leaders Visit Regina and Saskatoon
Regina: "One Is the Mother of Ten Thousand"
Pratima Nanda, Regina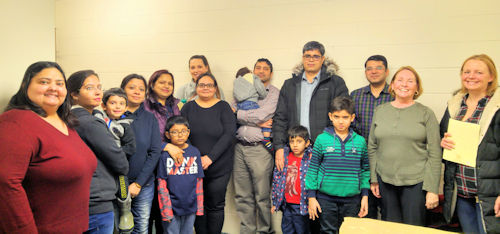 Regina practitioners with Paula Reich (2nd from right)

On February 23-24, embodying the spirit of "One Is the Mother of Ten Thousand", the practitioners in Regina had the most fulfilling meetings with new guests and visiting Prairie Region leaders, Ian Mattinson and Paula Reich. In the last seven years, the Regina group has grown from one practitioner to a total membership of 28.
The meetings were marked by personal one-on-one interaction, personal experiences, discussions on how to apply Buddhism for a victorious life with emphasis on the mentor-disciple spirit to create happiness in our lives and society. Two of the guests at this meeting have started chanting Nam-myoho-renge-kyo.
The visit concluded with the determination to spread humanistic values through meaningful dialogue and heartfelt connections.
Saskatoon
By John Payzant, Saskatoon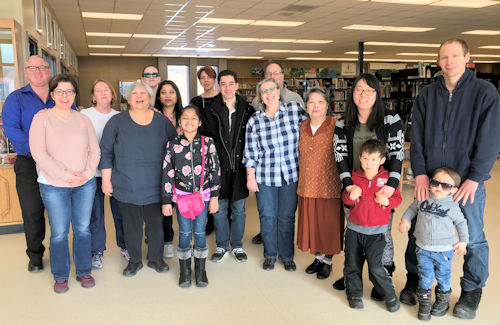 Saskatoon practitioners at the study meeting

On February 24-25, Ian and Paula visited Saskatoon where they held meetings with various groups and individuals.
The main gathering was a study session at a school library where two new people joined SGI.
Many good points were made at the study meeting, including the importance of relationships and our behaviour as human beings. We have the power to overcome obstacles, not merely put up with them. Our power comes from within, arising from our faith and practice.
Although there were great insights to be had, the best part of the visit was sharing our life experiences together.