SGI Canada Leaders Visit Prairie Region
By Paula Reich, Edmonton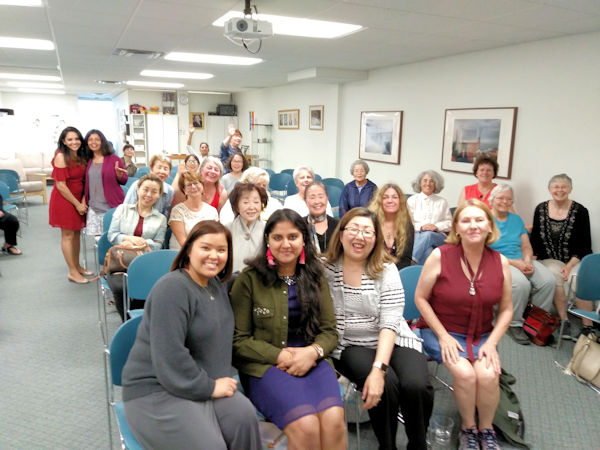 Participants at the Winnipeg meeting

From June 1-11, SGI Canada Women's leader Helen Izumi-Choi and SGI Canada Young Women's Leader Mai Ogushi were joined by Prairie Region Women's Leader Paula Reich for an 11-day visit of five Prairie Region cities: Regina, Calgary, Saskatoon, Winnipeg and Edmonton.
During their visit, a new district named Joy Rising District was formed in Regina and a new chapter named Indigo Chapter was also formed in Calgary. In addition, eight people officially joined SGI Canada.
This was the first time for the two national leaders to make such an extensive visit. Helen and Mai encouraged everyone with their courageous and honest experiences. Helen also shared her mother's recent struggle with cancer and her fierce determination to spread this Buddhism with her doctors and nurses imparting to all of us the prime point of faith and our vow to our mentor President Ikeda. Everyone was encouraged to the core.