SGI Leaders Visit Ottawa
By Monica Bachmann, Ottawa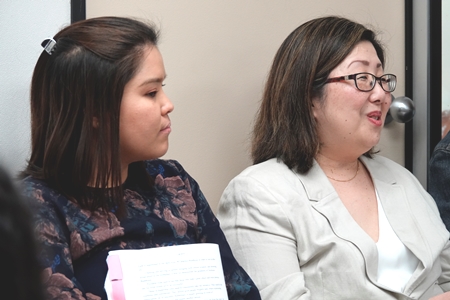 SGI Canada national young women's leader Mai Ogushi (left) and women's leader Helen Izumi-Choi
(Photographed by Lynda Matsumoto)
The women and young women groups welcomed SGI Canada leaders Helen Izumi-Choi and Mai Ogushi to Ottawa from June 7 to 9. Various sessions were held for the Maple Leaf Group (a behind the scenes training group for young women), a women's leaders only session and a joint women and young women session.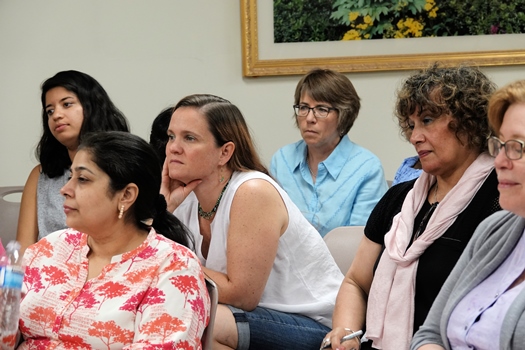 Meeting in Ottawa (Photographed by Lynda Matsumoto)

The leaders meeting focused on a Q&A and associated guidance from SGI President Ikeda's novel The New Human Revolution. For the combined young women/women session we studied Mrs. Ikeda's 2019 New Year's message focusing on the theme of transforming karma into mission.
The weekend allowed us to exchange experiences and deepen friendships, faith and our connection with President Ikeda. The event was enjoyed by everyone and was a fresh departure for each practitioner.