Young Men Ignite the Faith of Each Person
By Alex Meers, Toronto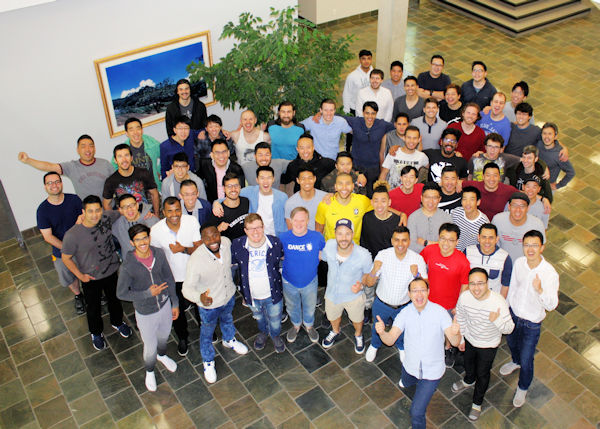 On June 7-10, young men from across Canada joined the final Young Men's Caledon Conference in high spirits. Representing nearly every major Canadian city including Vancouver, Montreal, Ottawa, Toronto, Edmonton, Calgary, Winnipeg, and for the first time, Whitehorse, this was truly a national conference.
Throughout the weekend, young men shared their experiences in faith and determined to stand up for kosen-rufu in Canada by helping their friends become absolutely happy. The main theme of the conference was to "Ignite the Faith of Each Person", with a main focus on the basics of faith, practice and study.
Many of the young men had incredible personal breakthroughs throughout the weekend as a result of the study and discussion sessions. Everyone was also determined to transform their own life and deepen their vow for kosen-rufu together with their mentor President Ikeda.
Andrew W. from Port Elgin Ontario said, "It is truly unique in this day to get together with 60 other people who have dedicated their lives to world peace. It is an unforgettable experience and the energy it brings is something that can only be felt. Most importantly for me, the relationships and friendships formed in this conference will be life-lasting."
To conclude the conference, each region discussed how they would continue the spirit of the Caledon experience in their local SGI organizations and came up with ideas for local youth conferences in the coming years. Each young man also determined to live with courage and take full responsibility for creating joyful district and monthly youth meetings.