SGI Canada Online News
The SGI Canada Online News contains articles and reports about SGI activities happening across Canada. Stories are published on a monthly basis.
Subscribers to the news will receive notifications when current news are up. SUBSCRIBE
March 2018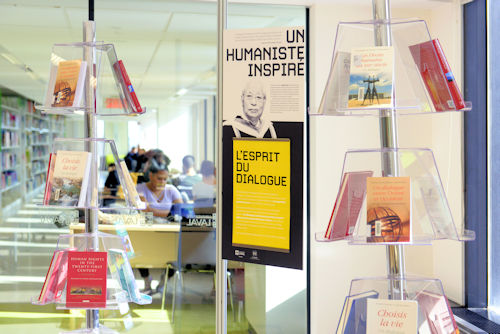 On February 28, a ceremony was held at the Université Laval Library in which 150 volumes of SGI President Ikeda's works in French and English were donated to the library inaugurating a new project, the first of its kind in Canada.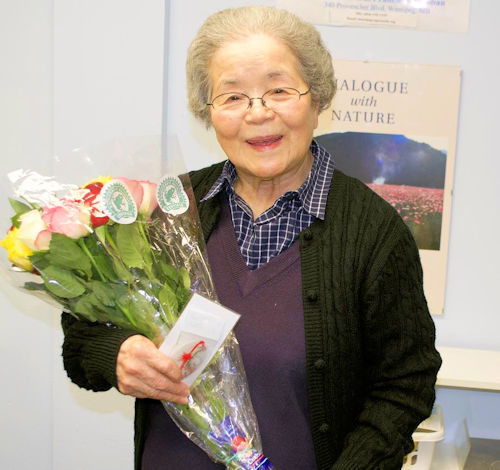 On March 4, Ms. Katsu Suzuki, who will be 90 this year, was honoured by Winnipeg practitioners during their March Kosen-rufu Day World Peace meeting. Ms. Suzuki was present at the historic meeting 60 years ago on March 16, 1958.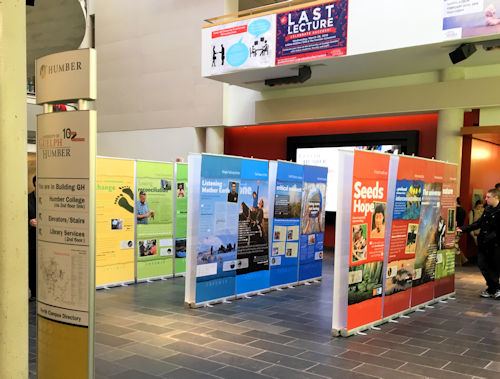 The "Seeds of Hope" exhibition was hosted at the University Guelph-Humber's North Atrium from February 27 – March 1. The exhibition, which stresses our interconnectedness with all life, and highlights the importance of human and ecological sustainability, was presented as part of the university's Global Citizenship course taught by SGI Canada practitioner, Dr. Paul Sherman.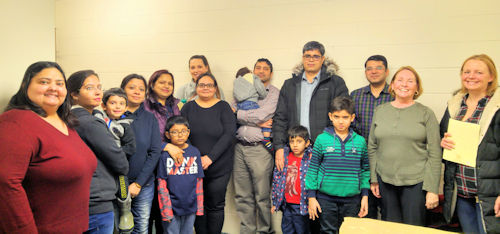 On February 23-24, embodying the spirit of "One Is the Mother of Ten Thousand", the practitioners in Regina had the most fulfilling meetings with new guests and visiting Prairie Region leaders, Ian Mattinson and Paula Reich.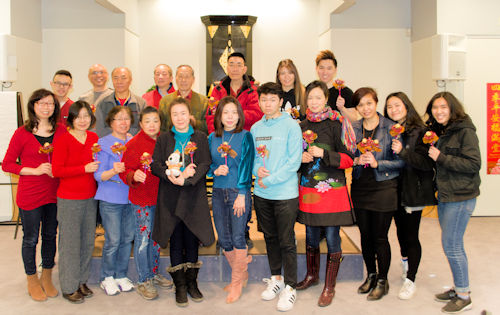 In this Year of Brilliant Achievement in the New Era of Worldwide Kosen-rufu, Harmony District determined to celebrate Chinese New Year at SGI Calgary Centre in a different way. With an aim to expand dialogue of sincerity and encouragement in the Calgary Chinese Community we decided to hold an introductory seminar on Nichiren Buddhism.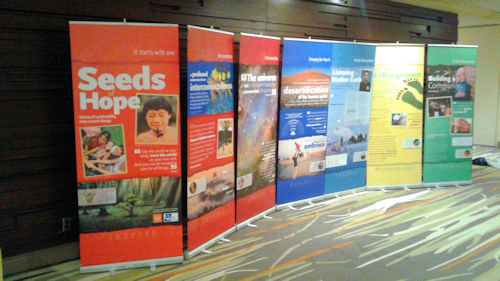 From February 5-8, environmental sustainability leaders from all over Canada came together in Ottawa for the Federation of Canadian Municipalities' Sustainable Communities Conference.
February 2018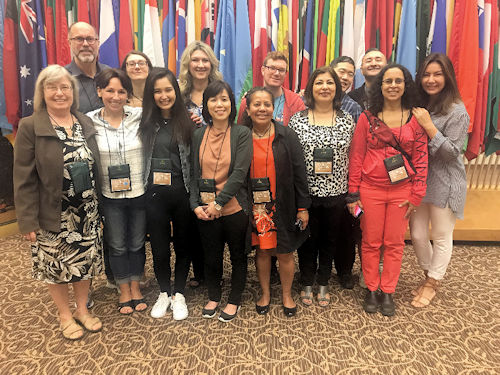 Fourteen enthusiastic participants from SGI Canada attended the North America-Oceania Study Conference from January 26-29.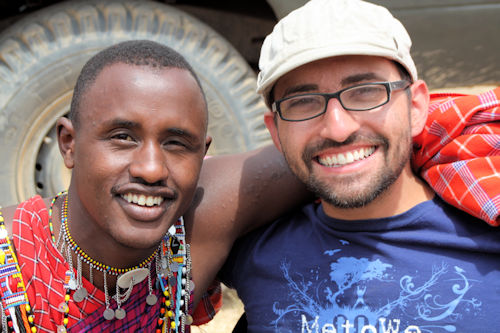 SGI's latest video series "Treasure the Connection" features SGI Canada practitioner Spencer West.
January 2018

On January 1, SGI Canada celebrated 2018, "Year of Brilliant Achievement in the New Era of Worldwide Kosen-rufu," from Vancouver Island to the Atlantic coast.

On November 25, SGI Canada representatives from Vancouver Areas 3 and 5 participated in AbbyFest.
December 2017

"Bursting at the seams" is the phrase that immediately comes to mind when one thinks of the 69 district general meetings that were held throughout SGI Canada's Central Region. More than one of the districts had over 50 practitioners and 24 guests attend.

Despite record breaking rainfall in the month of November, many districts in Vancouver and the rest of Western Region held their annual general meetings in great spirits.

The exhibition "Everything You Treasure – For a World Free From Nuclear Weapons" was brought to four schools in Manitoba this fall by the SGI Winnipeg Exhibit Committee in partnership with Peace Days Winnipeg. Peace Days is a two week festival celebrating the United Nations' International Day of Peace, designated as September 21.

SGI Canada's Prairie Region held very successful general meetings in the various districts throughout Alberta, Saskatchewan, Manitoba and the Yukon. These meetings celebrated the 87th anniversary of the founding of the Soka Gakkai.

Each year a local Hindu Temple in Winnipeg hosts an activity called Sing for Peace. This year's event was held on November 11, at the Sri Saytha Sai Baba Centre of Winnipeg.

District General Meetings were held in 35 different homes across Québec in November. The 550 people, who attended, shared knowledgeable presentations, inspired experiences, joyful songs, and heartfelt connections with new friends.

Eastern Region held 21 district general meetings during the month of November including meetings in Eastern Ontario and the Atlantic Area. Over 280 attended these meetings including 50 guests. Nine people officially joined SGI Canada at this time.
Sunrise School Division is one of the largest (7,180 square km) in Manitoba, east of Winnipeg, extending north to Lake Winnipeg, east to the Ontario border and south to the TransCanada Highway and beyond. It is comprised of 13 schools both English and French and six Colony (Hutterite) schools, with a total population of 4,648 students.