SGI Canada Online News
The SGI Canada Online News contains articles and reports about SGI activities happening across Canada. Stories are published on a monthly basis.
Subscribers to the news will receive notifications when current news are up. SUBSCRIBE
May 2019

SGI Canada commemorated May 3rd Soka Gakkai Day and Soka Gakkai Mothers Day in high spirits on May 5 throughout the country.

April 28, the day when Nichiren Daishonin chanted for the first time, became a victory day in 2019 for the SGI members in Prince Edward Island.

Western Canada was so very fortunate to have Helen Izumi-Choi (SGI Canada Women's Leader) and Mai Ogushi (SGI Canada Young Women's Leader) visit Vancouver in April.
April 2019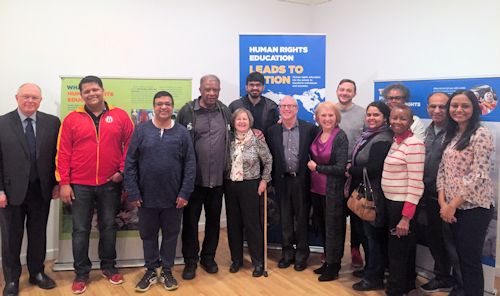 From March 16 to 21, Windsor's Mackenzie Hall Culture Centre hosted the first showing in Canada of the exhibition: "Transforming Lives: The Power of Human Rights Education."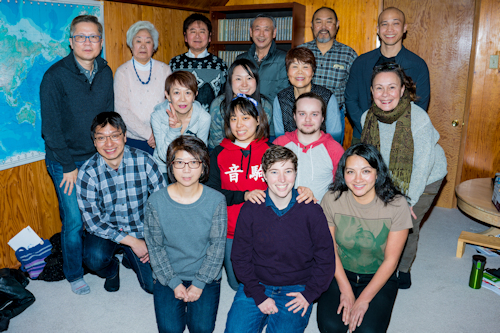 Discussion meetings on the theme of "Peace and Global Citizenship from a Buddhist perspective" were held in communities across Canada in March commemorating "Kosen-rufu Day—March 16.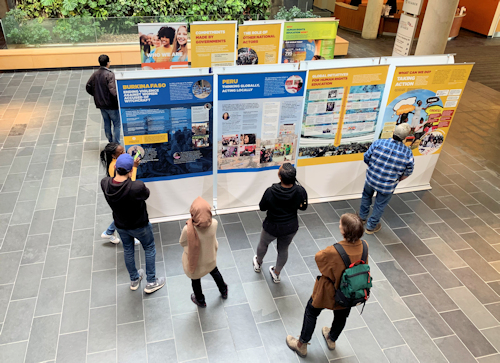 The University of Guelph-Humber in Toronto welcomed the "Transforming Lives: The Power of Human Rights Education" panel exhibition to its campus during the week of March 25, 2019.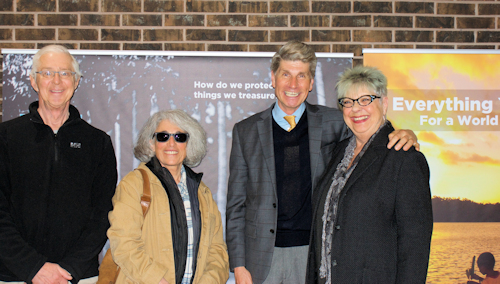 Robson Hall, the University of Manitoba Faculty of Law, hosted the exhibition "Everything You Treasure – For a World Free from Nuclear Weapons" in their main hall beginning from March 28 to April 5.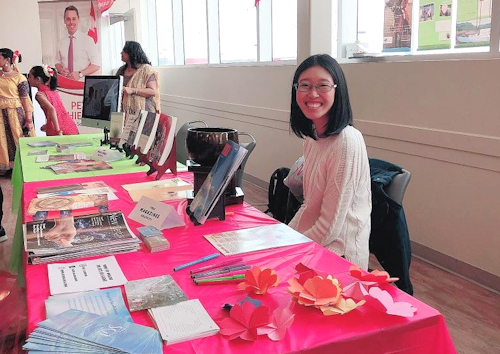 On March 24, SGI Montreal was invited by the Indo-Canadian Organization of Montreal (ICOM) to celebrate the colourful and dynamic Indian festival, Holi, in Vaudreuil-Dorion, a suburb of Montreal.
March 2019

Kung Hey Fat Choy! This is the greeting frequently offered during the Lunar New Year. It is a wish for the individual to have a year filled with good fortune and prosperity. .
February 2019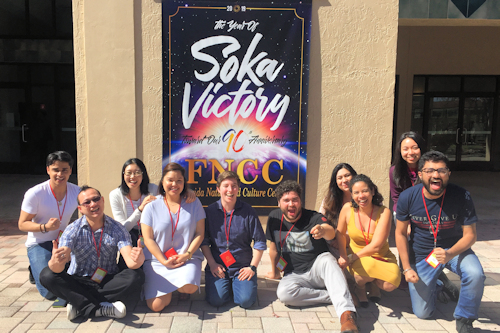 From February 1-4, 10 representative youth leaders from SGI Canada participated in the North America & Oceania Study Conference at the Florida Nature and Culture Centre.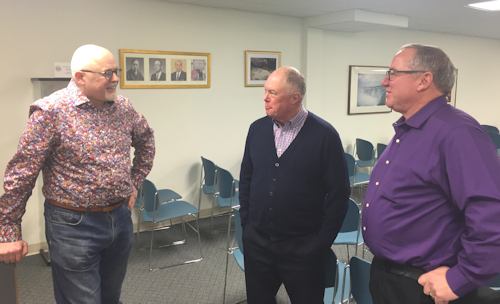 On January 31, SGI Canada leaders General Director Tony Meers and Men's Leader Ian Mattinson arrived in Winnipeg with the purpose of meeting one-on-one with the young men and men's group practitioners.
January 2019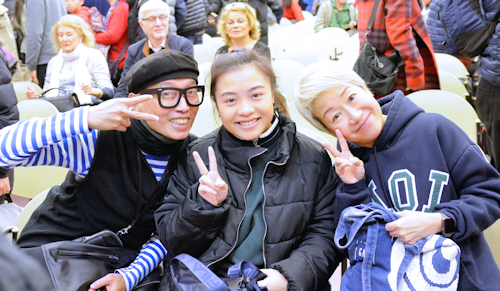 On January 1, SGI Canada celebrated 2019 designated as the "Year of Soka Victory—Toward Our 90th Anniversary," in many cities across the country.
December 2018

From November 12-20, eight SGI Canada leaders attended the SGI Autumn Training Course in Tokyo. The training course hosted 300 SGI members from 70 countries.

On November 21, Dr. Jason Goulah, Associate Professor at DePaul University, Chicago, recently visited Toronto to deliver two presentations about his scholarly research on Soka Education and Daisaku Ikeda studies.

During the month of November, hundreds of SGI Canada district meetings from Halifax to Victoria celebrated the 88th anniversary of the founding of the Soka Gakkai.

SGI Canada mounted the exhibition "Transforming Lives: The Power of Human Rights Education" at The Parliament of the World's Religions conference held in Toronto from November 2 to 6.

From November 16-19, eight representative leaders from SGI Canada participated in the North America and Oceania Study Conference held at the Florida Nature & Culture Centre (FNCC).

Saskatoon's Prairie Oasis District received a dose of inspiration when Chris Eddy and Richard Lim came from Calgary to join us at our District General Meeting on November 25.
November 2018

On November 4, Winnipeg District leaders David and Stella Gower drove nine hours to Thompson Manitoba to welcome two new members to our SGI Canada family.

On October 15, Val Innes and Cyndia Cole presented their slideshow that honours the life of pioneer SGI Canada member Kuniko Uyeno at Vancouver's Holy Family Residence.

From October 18-21, a total of 62 men gathered for the Men's Group Caledon Conference at the SGI Canada Caledon Centre for Culture and Education.

From October 26 to 28, Atlantic Area received three visiting region leaders. Eastern Region leaders Monica Bachmann and Koichi Paxton visited three cities in New Brunswick and Dwight Rudisuela visited Halifax.