SGI Canada Online News
The SGI Canada Online News contains articles and reports about SGI activities happening across Canada. Stories are published on a monthly basis.
Subscribers to the news will receive notifications when current news are up. SUBSCRIBE
September 2017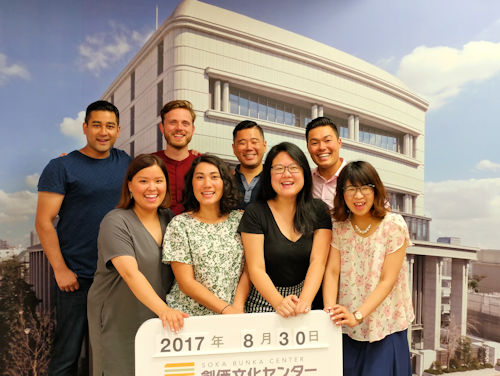 This year 280 youth leaders from 55 countries and territories attended the SGI Youth Training Course in Tokyo, Japan from August 30 - September 5. Eight youth from across Canada were able to participate on behalf of all the members in SGI Canada.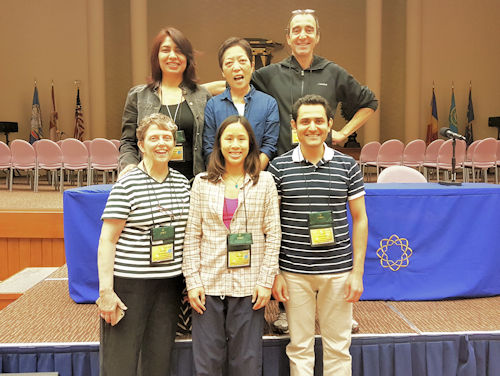 From August 25 to 28, six SGI Canada practitioners embarked upon a journey to deepen their faith through study and dialogue. There were 196 members in attendance representing leaders from North America and New Zealand.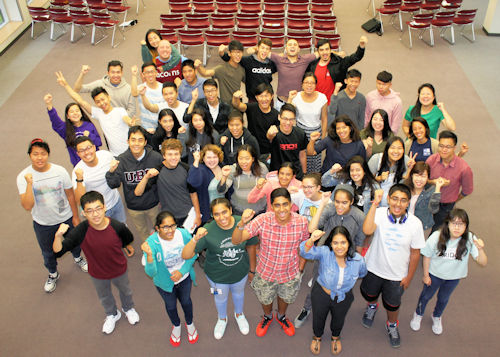 On a rainy August 17, 47 students with seeking spirits gathered at the SGI Canada Caledon Centre for Culture and Education to kick off the High School and Student Group Conference. Each heart, having travelled far and long, was warmed by the welcoming beacon of the centre and staff and a delicious dinner.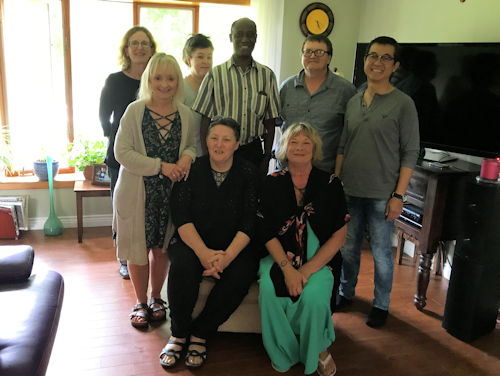 There are a number of places spread across the Atlantic Area where there are only a handful of SGI practitioners. The practice can be challenging in those situations compared to cities with larger memberships. One such scenario is in the Annapolis Valley, Nova Scotia, about an hour's drive from Halifax.
August 2017

On July 9, Ottawa members of the Young Lions (High School) group travelled to Montreal for an exchange meeting with their Montreal counterparts.

Depuis le 5 jusqu'au 11 juillet, huit représentants de la SGI du Canada (région Québec) ont participé au séminaire d'été au Japon.

To commemorate the Youth Division founding - July 11 for the Young Men's Group and July 19 for the Young Women's Group, as well as the 70th anniversary of our mentor, Daisaku Ikeda's joining on August 24, SGI Canada held youth general meetings across the country in the month of July.

On July 16, thirty-eight SGI members and guests drove to the working farm of member Edith Regier and her husband Wayne Skelton to enjoy the outdoors with Edmonton's Future Division (ages 6-12) members.

Lors du séminaire francophone au Centre éducatif et culturel de Caledon, du 20 au 23 juillet, les participants venus d'Ottawa, de Victoria et de diverses régions du Québec ont été vraiment inspirés par le thème «Activons Notre Plein Potentiel Pour Créer Une Vague D'espoir!»

Twenty-one families from across Canada celebrated the start of summer with the Family Caledon Conference from July 7-9.

From July 21-23, SGI Canada Women's leader Helen Izumi-Choi visited Vancouver.

From August 3-6, 36 SGI Canada members from Prairie, Central, Eastern and Quebec regions met for the 7th annual Educator's Conference at the Caledon Centre for Culture and Education.
July 2017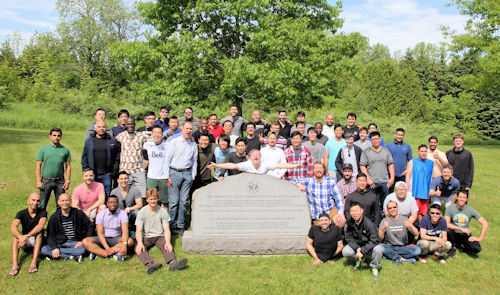 On June 9, young men from across Canada gathered at the SGI Canada Caledon Centre for Culture and Education for the 2017 Young Men's Caledon conference.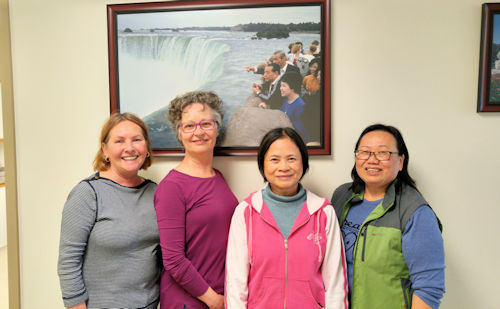 Each White Lily Group practitioner is proud and happy to take on the responsibility of representing SGI President Ikeda and Mrs. Ikeda when we welcome everyone who visits our SGI Canada centres. This is truly a great honour and spirit behind our activity.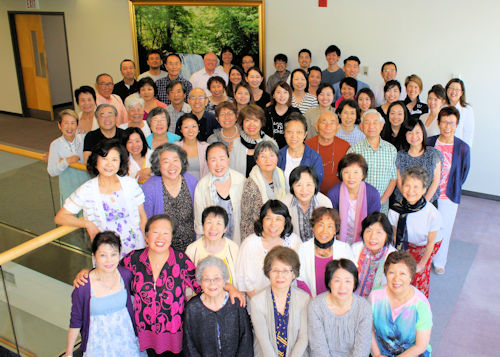 From June 22-25, the Japanese Language Caledon Conference took place with the theme, "Make a vow, Change, and Win for Canada Kosen-rufu." The conference was a successful and inspiring conference with a full house of 60 participants from their early twenties up to one participant who was 88 years old.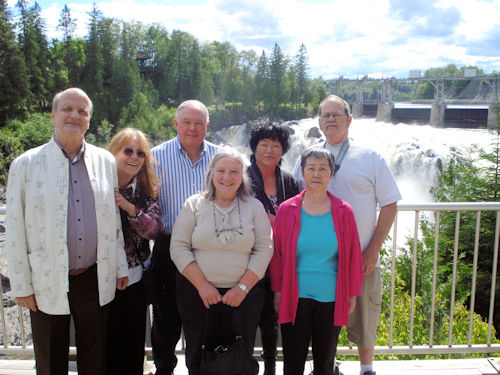 SGI Canada Director Tony Meers visited the Atlantic Area from June 25 to July 2. He met with SGI practitioners and attended meetings in Fredericton, Grand Falls, Saint John and Moncton in New Brunswick as well as Halifax in Nova Scotia.
June 2017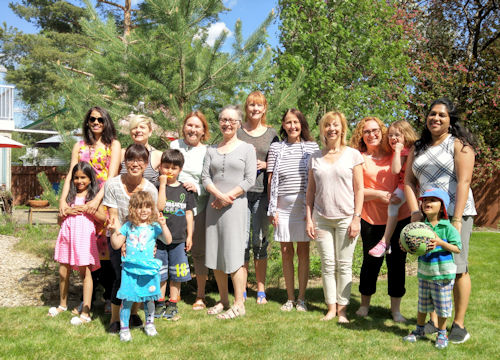 Women in cities throughout SGI Canada gathered in high spirits at their annual general meetings during the month of May to encourage and empower one another. This year's SGI Canada women's group theme is "Be the Light of Hope," inspired by SGI President Ikeda's 2017 New Year's message.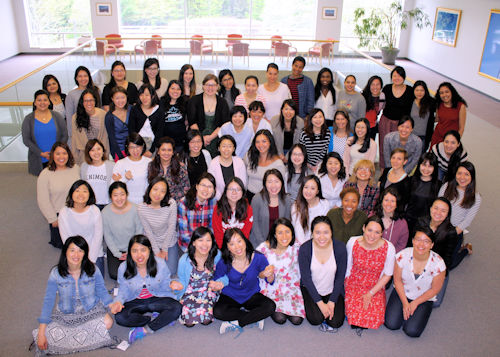 The 2017 Young Women's Caledon conference came to a great success. Thanks to everyone's support it was a full house including 23 first-timers.