SGI Canada Online News
The SGI Canada Online News contains articles and reports about SGI activities happening across Canada. Stories are published on a monthly basis.
Subscribers to the news will receive notifications when current news are up. SUBSCRIBE
July 2017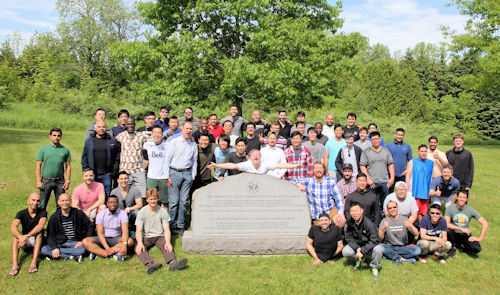 On June 9, young men from across Canada gathered at the SGI Canada Caledon Centre for Culture and Education for the 2017 Young Men's Caledon conference. The joy of renewing old friendships and the excitement in meeting new friends filled with hope and determination was palpable from the very first moments.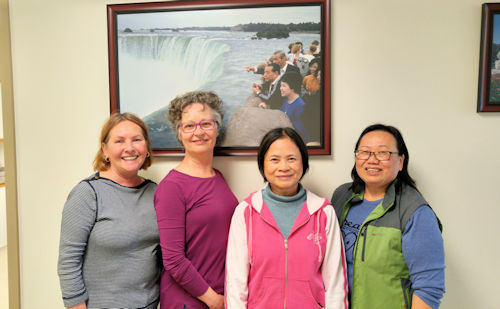 Each White Lily Group practitioner is proud and happy to take on the responsibility of representing SGI President Ikeda and Mrs. Ikeda when we welcome everyone who visits our SGI Canada centres. This is truly a great honour and spirit behind our activity.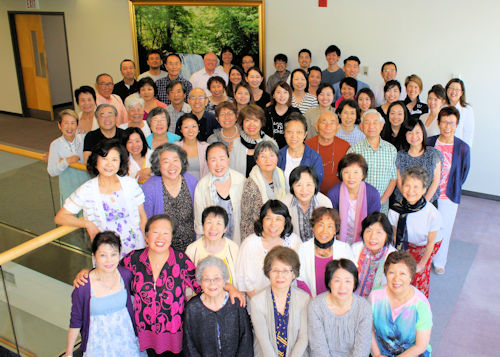 From June 22-25, the Japanese Language Caledon Conference took place with the theme, "Make a vow, Change, and Win for Canada Kosen-rufu." The conference was a successful and inspiring conference with a full house of 60 participants from their early twenties up to one participant who was 88 years old.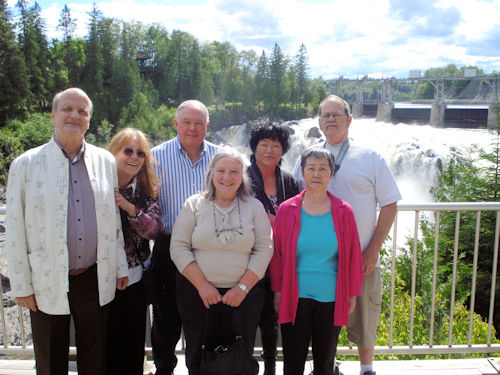 SGI Canada Director Tony Meers visited the Atlantic Area from June 25 to July 2. He met with SGI practitioners and attended meetings in Fredericton, Grand Falls, Saint John and Moncton in New Brunswick as well as Halifax in Nova Scotia.
June 2017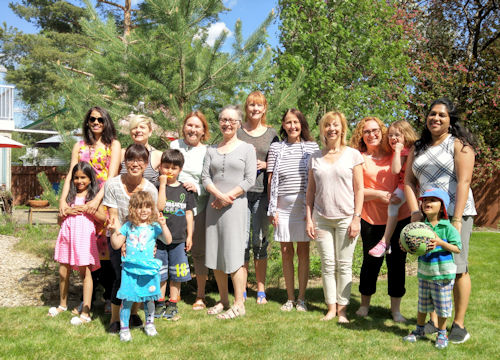 Women in cities throughout SGI Canada gathered in high spirits at their annual general meetings during the month of May to encourage and empower one another. This year's SGI Canada women's group theme is "Be the Light of Hope," inspired by SGI President Ikeda's 2017 New Year's message.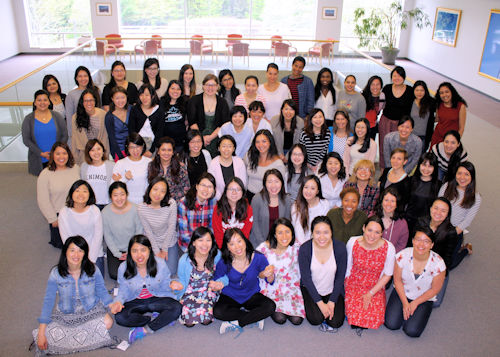 The 2017 Young Women's Caledon conference came to a great success. Thanks to everyone's support it was a full house including 23 first-timers.
May 2017

SGI Canada commemorated May 3 - Soka Gakkai Day and Soka Gakkai Mothers Day in cheerfulness and high spirits across Canada.

The SGI Spring Training Course in Japan took place from May 10-18. For this event, 255 members from 52 countries, including eight participants from Canada, went to Japan to deepen their faith in Nichiren Buddhism.

Women gathered from British Columbia to Nova Scotia to revitalize their faith and make new friends at the Women's Group Caledon Conference from April 20-23. Our theme, "Be the Light of Hope!" was derived from SGI President Ikeda`s 2017 New Year`s message.

From April 5-7, Ottawa's Cairine Wilson Secondary School hosted the exhibition "Seeds of Hope: Visions of Sustainability, Steps Toward Change" a joint initiative of SGI and the Earth Charter International. The exhibition was displayed in both English and French versions along with the video "A Quiet Revolution."

Toronto French School (TFS) celebrated Earth Week from April 18 to 21. TFS – Canada's International School is a bilingual, coeducational and non-denominational independent school for students from age 2 to university entrance that provides students with an international perspective.
March 2017

During the month of March, youth from across Canada gathered to celebrate Kosen-rufu Day March 16. It was on that day in 1958 that the youth of SGI were handed the responsibility of kosen-rufu (the process of establishing the humanistic ideals of Nichiren Buddhism in society) by Second President Josei Toda.

On March 30, Mount Royal University (MRU) in Calgary hosted the exhibition "Everything You Treasure : For a World Free from Nuclear Weapons" sponsored by the Soka Gakkai International. The exhibition was displayed in the busy student corridor aptly named Mainstreet and drew many visitors and interest.

On April 5, the Rotary Club of Winnipeg invited representatives of SGI to a luncheon put on by Rotary's World Peace Partners. President of the Winnipeg Rotary Club, David Newman, advocate and peace builder, cited the work that SGI does for peace and the sustainability of our planet.
February 2017

The conference took place at the Florida Nature and Culture Center (FNCC), a state of the art conference facility where practitioners meet to deepen their understanding of Buddhism and renew their vow to dedicate their life in working toward a peaceful world. There were 201 youth representatives in attendance from across the United States, New Zealand, Saint Martin and Canada.

Read More

SGI Canada practitioners in Vancouver were thankful for having received SGI President Ikeda's warm and encouraging New Year's message for our annual Western Region Lunar New Year Gongyo Meeting.

Read More

Calgary started 2017 on a cold note with frigid temperatures. However, the weather had completely shifted for Harmony District Chinese New Year's meeting on January 15. Harmony district practitioners and guests excitedly gathered at the SGI Canada Calgary Culture Centre to pre-celebrate the Year of the Rooster.

Read More

On February 4, two Calgary Chinese language districts, Fortune and Victory, held a joint meeting to usher in the Year of the Golden Rooster. The meeting began with energetic chanting, followed by the reading of President Ikeda's message and the New Year's Gosho.

Read More