SGI Canada Online News
The SGI Canada Online News contains articles and reports about SGI activities happening across Canada. Stories are published on a monthly basis.
Subscribers to the news will receive notifications when current news are up. SUBSCRIBE
May 2018

SGI Canada commemorated May 3rd Soka Gakkai Day and Soka Gakkai Mothers Day in cheerfulness and high spirits on May 6 throughout the country.

SGI practitioner, residential school survivor, and award-winning Cree author Larry Loyie (1933-2016) has been honoured at UBC's new Indian Residential School History and Dialogue Centre with the Loyie Brissenden Archives.

Sixty- two women attended the Women's Group Conference at the SGI Canada Caledon Centre for Culture and Education from April 19-22. Of these, 20 women were attending their first Caledon Conference.

Kuniko Uyeno has lived with happiness and hope for over 50 years since becoming quadriplegic. On April 10, at Launch Open Mic at Vancouver's Roundhouse Community Centre "A Living Rainbow" slideshow examining the life of this pioneer SGI Canada practitioner was presented.

For over 20 years, Vancouver Area 7 has continued the tradition of hosting Memorial Gongyo Meetings in Western Region. This year's Spring Memorial Gongyo Meeting was held on April 5, at the Vancouver Culture Centre with 150 practitioners and guests attending. Practitioners from the other Vancouver SGI Areas attended as well.

On April 7, the first Young Mothers meeting of the year was held at the SGI Canada Culture Centre in Toronto. There were 11 young mothers or mothers-to-be with 12 young children and babies.
April 2018

Beginning on March 7, eight representative SGI Canada youth leaders attended the SGI Youth Training Course in Tokyo, Japan. They joined in with 250 representative youth leaders from 65 countries and territories in the six-day course.

For SGI practitioners, March is one of the most important months of the year. March 16 is called Kosen-rufu Day as it was on that day in 1958 that the youth of Soka Gakkai were handed the responsibility of world peace by second Soka Gakkai President Josei Toda.

On March 17, Vancouver's Grandview Spirit District held a video conference where they chanted and talked with the Victoria Youth Band comprised of SGI practitioners in Auckland, New Zealand.

On March 10, Western Region held a joint high school group meeting for students in Vancouver Areas 1, 2 and 4.
March 2018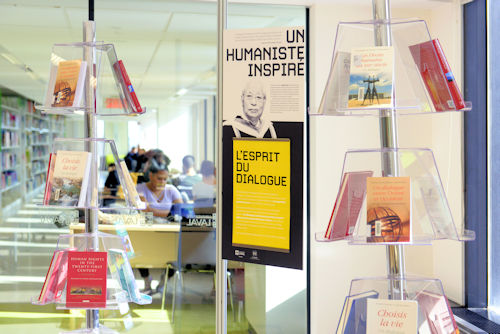 On February 28, a ceremony was held at the Université Laval Library in which 150 volumes of SGI President Ikeda's works in French and English were donated to the library inaugurating a new project, the first of its kind in Canada.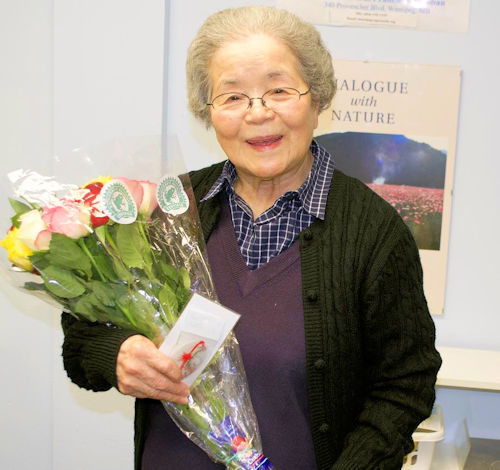 On March 4, Ms. Katsu Suzuki, who will be 90 this year, was honoured by Winnipeg practitioners during their March Kosen-rufu Day World Peace meeting. Ms. Suzuki was present at the historic meeting 60 years ago on March 16, 1958.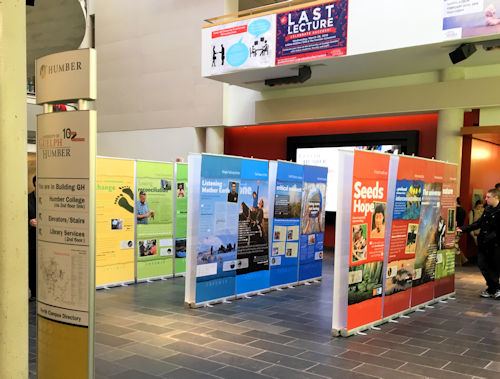 The "Seeds of Hope" exhibition was hosted at the University Guelph-Humber's North Atrium from February 27 – March 1. The exhibition, which stresses our interconnectedness with all life, and highlights the importance of human and ecological sustainability, was presented as part of the university's Global Citizenship course taught by SGI Canada practitioner, Dr. Paul Sherman.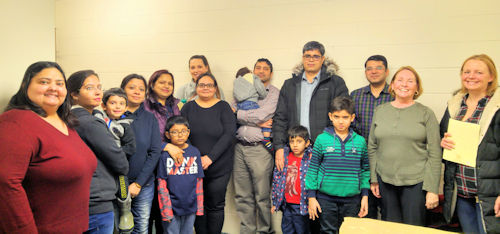 On February 23-24, embodying the spirit of "One Is the Mother of Ten Thousand", the practitioners in Regina had the most fulfilling meetings with new guests and visiting Prairie Region leaders, Ian Mattinson and Paula Reich.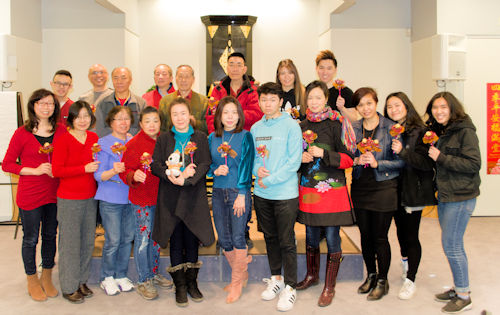 In this Year of Brilliant Achievement in the New Era of Worldwide Kosen-rufu, Harmony District determined to celebrate Chinese New Year at SGI Calgary Centre in a different way. With an aim to expand dialogue of sincerity and encouragement in the Calgary Chinese Community we decided to hold an introductory seminar on Nichiren Buddhism.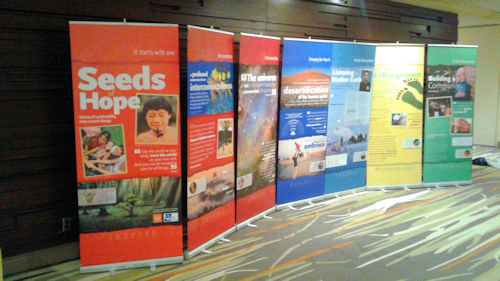 From February 5-8, environmental sustainability leaders from all over Canada came together in Ottawa for the Federation of Canadian Municipalities' Sustainable Communities Conference.
February 2018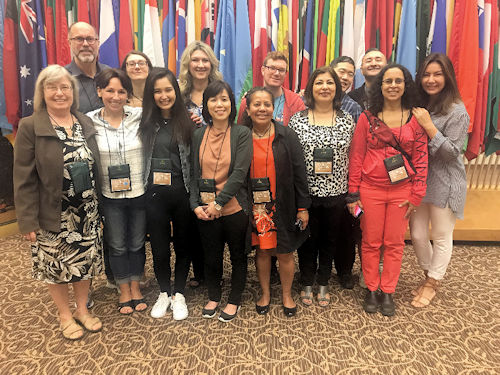 Fourteen enthusiastic participants from SGI Canada attended the North America-Oceania Study Conference from January 26-29.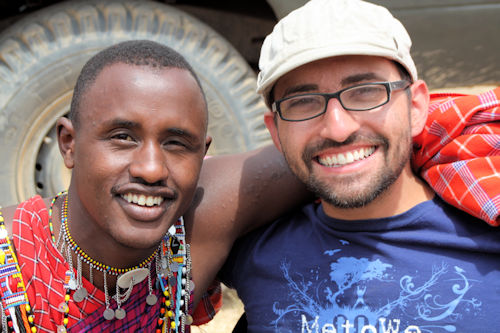 SGI's latest video series "Treasure the Connection" features SGI Canada practitioner Spencer West.
January 2018

On January 1, SGI Canada celebrated 2018, "Year of Brilliant Achievement in the New Era of Worldwide Kosen-rufu," from Vancouver Island to the Atlantic coast.

On November 25, SGI Canada representatives from Vancouver Areas 3 and 5 participated in AbbyFest.